A few recent Dr. Usha Rajagopal Yelp Reviews:
I am very happy with the results of my labiaplasty. Dr. Rajagopal and her staff were amazing at putting you at ease. I received the best of care from beginning to end a I recommend her to anyone looking into having this surgery. She was honest and truthful about the procedure and aftercare. I had very minimal pain and didn't even need the pain medication she prescribed to me after the surgery. Choosing a surgeon was scary for me. I didn't know anyone that could give me a recommendation. I couldn't have made a better choice!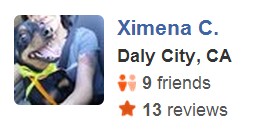 I recently underwent a procedure with Dr. Rajagopal and she is down right amazing. Her staff and the staff at the outpatient surgery center.
I lost 50+ pounds and no amount of working out and clean eating over the past 2 years has been able to make some things right.
After researching many plastic surgeons on the American Society of Plastic Surgery and going to few consultations (all  $75-100 per consulation), I found Dr. Rajagopal. Free consultation, prices cheaper than all the others I already visited, was this too good to be true?
I consulted my mother, because mothers know best after all. She mentioned she saw Dr. Rajagopal on channel 5 news and that she was really impressed by her demeanor and confidence in what she was saying.
Lo and behold, after the consultation with her and staff I booked immediately. I poorly articulated what I wanted and how I felt, and she was able to empathize, set realistic expectations and took my petite body type into consideration with her suggestions. I felt so comfortable and calm, and this was my first surgery ever.
To sum it all up, surgery went extremely well. Recovery is going well, per all her detailed instruction I'm barely in pain. Although my experience isn't complete, I have already recommended her to people who mentioned to me that they're looking to have some cosmetic surgery done, that's how confident I am in the doctor and her staff. They're wonderful.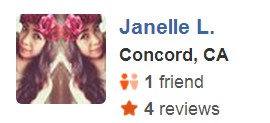 Had my first cosmetic experience here today. Came in for Juvederm lip fillers and was taken care of by Dr. Usha herself. Her and her staff are very accommodating and friendly. She was open to answering any questions I had about my procedure, as well as questions regarding future procedures I would like to have done. Make sure you ask about their specials, as what you might want done may very well be on their list of current specials! 🙂 I got 20% my fillers because I am a first time client at this clinic. I will be coming back next month to get more done. Thanks again Dr. Usha!
To see more Dr Usha Rajagopal Yelp reviews, click the "See more Yelp Reviews" button below